So 2012 (the ultimate year) is here and 2011 has passed away into the past. But was it a good year for films? Ask me this time last year I would have said yes but ask me now and I would say it wasn't as good as predicted but still pretty awesome. Here is my review of the year for all media types not just film but TV and music also. So since this is film blog we will start with my top 10 films of the year first!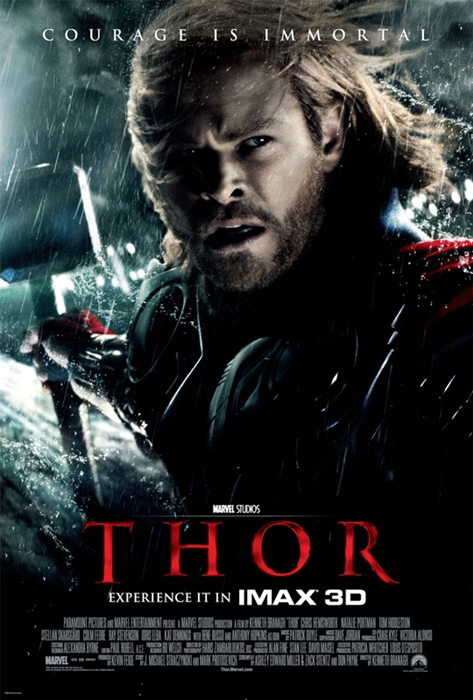 10.
Thor
The god of thunder strikes in at number 10! The first of two Marvel movies last year and personally the least favourite of the two. Don't get me wrong it was a good film but lacked some of the brilliance of Captain America. But still got me super excited for The Avengers! And Chris Hemsworth is an awesome Thor! I must say it was hard decision between this and Rise of the Planet of the Apes which was also awesome!
9.
Harry Potter and the Deathly Hallows Part 2
Personally not my favourite of the franchise but a pretty action packed finale. The whole world is now suffering from post Potter stress and for me I think it will kick in more this year when we don't get another one.
8.
Captain America - The First Avenger
The star spangled man is number 8! Great film that works better then I thought it would, yes it's a bit cheesy but it's called Captain America! Though the the second half of the film feels a bit rushed it's still a great film!
7.
Hugo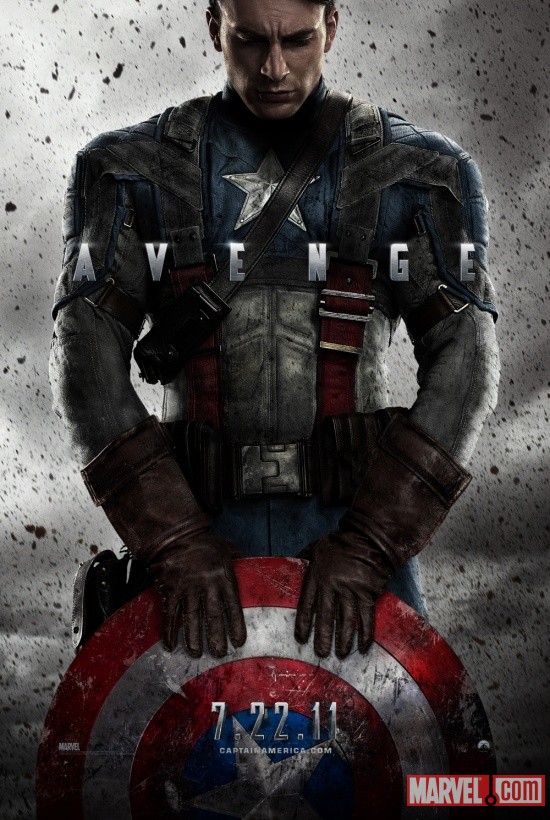 Yes it was a bit slow! And yes it probably wasn't a film that kids would rush to see but film buffs like myself loved Martin Scorsese's latest film! After all it revolves around the creation of film! And my god was the 3D incredible! Personally for me it was better then Avatar's 3D.
6.
Source Code
Duncan Jones has done it again, the who made Moon has made another brilliant film! When I first heard of the film I didn't rush out to see it but when I finally saw it, it blew me away. Probably my most recommended film of the year! Everyone must see it!
5.
Submarine
A film I really wanted to see as soon as I heard about it. Funny man Richard Ayoadem directorial debut and what a cracker it was! Craig Roberts is a brilliant actor and the films wierdness and originality really makes it one of the best of the year! And the soundtrack is the best of the year also!
4.
Crazy Stupid Love
One of the suprise hits of the year! Crazy Stupid Love is one of the funniest and heart felt movies of the year. Brilliant film with great acting from babe Ryan Gosling and funnyman Steve Carell.
3.
50/50
Who knew a comedy about cancer could be so heartfelt and emotional. A tough film to sell but there was no way it couldn't make it on this list! I'm still backing Joseph Gordon-Levitt for an Oscar!
2.
X-Men First Class
I love superheroes and this is one of the best superhero films I have seen! The best of the series and Micheal Fassbender is one of the best actors around at the moment! So many 'YES!' moments it's unbelieveable!
1.
Super 8
What can I say about this film? Truly an incredible experience that brought back to life the classic hits of E.T and Close Encounters and mashed them up into a new original movie! J.J Abrhams is making his name as one of Hollywoods greatest even more clear. What a Director! What a film! And the child acting was some of the best I have seen!
So that concludes my film list of 2011! But What about TV I hear you ask? Well actually thats my next list!
5.
Bored to Death
This show is a smart comedy about the life of private detective Jonathon Ames. It is very funny and suprisingly emotional in places. Unfortuantly the show has recently been cancelled which make me very sad indeed.
4.
Phsychoville
Not everyone will get this comedy as it is very wierd but for me it is extremely funny! Again it is one of those comedys that can be very on the edge but also quite emotional in places.
3.
Boardwalk Empire
What a show. I love period gangstar movies and this is a show that mixes the best of them into one. It is very smart and very powerfull. Now nearing the end of its second season it truly is an epic!
2.
Being Human
Another mixture of comedy and drama. One of the best shows on telly. Though I must add I am talking about the original UK version rather then the remake US one. Really is am ust see show that doesnt get enough attention. Not all vampires are vegieterians and glow in the sun! The show is returning this year for its 4th series though I ma optomistic as most of the main cast are leaving. I hope it still is great!
1.
The Walking Dead
I didn't think I would be a fan of this show as I am not a big fan of the genre. But now after getting to the mid season finale of the second season it truly is one of the best shows ever made. Not so much about the zombies but more about the people and their journey in this harsh new reality. Very very powerful. The latest episode almost had me in tears!
So thats TV over and now for my faviroute music albums of 2011!
3.
Coldplay - Mylo Xyloto
A good album from one of the biggest bands around. Better then their last which I did not enjoy that much. Great album!
2.
JAY Z & Kanye West - Watch The Throne
The collaberation album from heaven. Truly awesome as the rappers produce some of their best music yet. Not as good as Kanye's last album My Dark Twisted Fantasy but still very cool!
1.
The Vaccines - What Did You Expect From The Vaccines?
A great first album for the band which has some great songs with some quite funny lyrics at times. My fav of the year! Check it out!
And that concludes my review of 2011. A good year for film! A great year for TV! An ok year for music! And as you know I already think 2012 will be the most awesome year yet and I hope I am not wrong! Keep following my blog as hopefully this year it will just get bigger and better! And remember With Great Powers Comes Great Responsibility!
Follow me on twitter! @SuperAlexMan