Hopefully you have seen my last two posts, and maybe even followed along with the action of the
24 hour London Student Experience
. If not, then here's the basics. A couple months ago I was invited to take part in a challenge for
Unite Students
that would involve heading off around London for 24 hours on a student budget, doing as many cool and exciting things as possible, whilst tweeting, instagramming and vine-ing the whole experience (we're all bloggers you see!). I have now done this and it was amazing! Not only did I have one hell of a time, I also met some pretty awesome people. Now I know this isn't film related that much but I hope you will stick with me as the whole experience was great to do and hopefully just as much fun to read about, also I wouldn't have been invited if you guys didn't read and support my blog! Plus there will be some film related things, there's a short test clip I made, film related gifs and hopefully soon, a proper edited video of my experience. But for now, here's the breakdown of my time in London!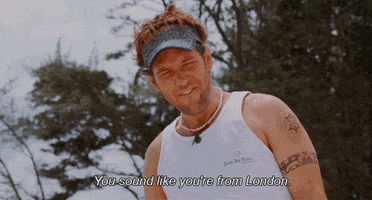 DAY ONE
So day one mainly consisted of travelling. For me it was from Plymouth, for others it was from elsewhere. This was one of the great things about everybody involved, we were all from different parts of the country but we had one thing in common, we're all amazing bloggers, well they were anyway!
Once arrived, I met the gang of bloggers and the people involved from Unite Students who had put on the whole thing. I then unpacked my stuff and found a cool goodie bag up in my room waiting for me, which even had a my favourite snack of choice (like I told them in my bio!?) chocolate chip cookies. Here's a lovely pic of us all for the first time, atop the Stratford One accommodation which we called home for the four days (yes, I am the one wearing the Batman t-shirt...):
We all hit it off straight away! It was great, I don't know about anyone else but I was quite nervous meeting everyone at first and was extremely happy to find out that everyone was super cool. Skip down to the bottom of this post to find out who they all are, their blogs and where to follow them! After the initial meet, we strolled over to the Westfields Shopping Centre next to our accommodation to find out more about each other over a cheeseburger and game of bowling.
Bowling is very hit or miss with me and this time it was a miss! First impressions aren't everything people, are they?...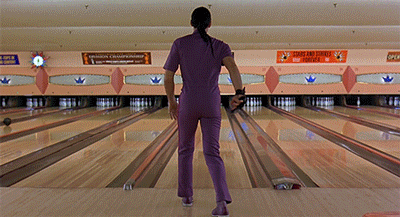 DAY TWO
The second day was a day of planning. After a lovely breakfast we were sat down by Unite Students and given presentations about themselves and
STEAK
, a digital marketing agency who provided us with some tips on how to get the most out of the day in terms of publicity. As we were going to be provided with cameras on the day of the challenge, Tim Richardson from
There 4 Productions
came in to teach us how to use and get the most out of them. He and his company also made us feel very famous by filming the whole experience and conducting interviews throughout the four days. We were then given a task to come up with 5x5 second clips that tell a story. We were split into teams and below is the video (very roughly edited) that Tim and twenty seven thousands pounds worth of film degree taught me to do...
Amazing.
More food later (lunch), we came to the moment we had all be waiting for, the teams! There were 12 of us, and for the day of the challenge we were split into three groups of four. My team consisted of myself (duh), Ruby, Rachel and Iman. Again, head to the bottom of this post to find out who they are and read their awesome blogs!
Split off, we named our named team, Team RAIR, because initials.
We were told that for the 24 hour challenge each of us had £30 to do stuff and £30 for food. Travel was paid for so all we had to do was work around that.
We began to plan our trip.
By the end of the day we had some pretty sweet things planned and concluded with some Dominoes Pizza and an early night due to a 4am start the next day to watch the sunrise, which isn't very student-y but we all agreed would probably be worth it...
DAY THREE
The big day. 4am start. Was the sunrise worth it? Yes it was!
Apologies for the quality of the photo.
All teams started together, there was The Dream Team, Team Bueller and ourselves, Team RAIR.
Morning selfie. Team RAIR. From the left: Myself, Iman, Ruby, Rachel.
After breakfast, the real trip began. We headed to Stratford Station where we got our travel tickets and began to get our on tubes to who knows where...
TO A MORNING RAVE!
It was amazing. Never have I felt so awake at half 6 in the morning. The event was put on by
Morning Gloryville
and they did one heck of a job! Not only was there the rave itself, but also free hugs, yoga, massages and a writing workshop. It was very family friendly and everybody was having a hell of a time. Also there was no judging, which was good because my dancing is awful. I know it would mean another early start but if there is ever a morning rave nearby me again, then sign me up for it!
Next we took to the streets, more specifically Brick Lane, and stopped off for another breakfast at the
Cereal Killer Cafe
. They sell over 120 different varieties of cereal, 30 different varieties of milk (how, I'm still not sure?) and 20 different toppings. Being the film/superhero nerd I am, I chose an Avengers themed cereal with normal milk and chocolate chips as toppings!
A couple even got engaged next to us. It was all kinds of romantic.
Back on the tube we made a quick stop at Covent Garden to enjoy the shops and many street performers in the area. We were a little stuck as to what to do from here and after a bit of wandering we found ourselves on a boat, cruising down the River Thames. The tickets were surprisingly cheap (£7 for student) and it was a simple and economic way to see some of London's greatest sights.
By the time we exited the night had truly set in and we had chance to explore the great big city in all its lit up glory.
We even found a cool circus'y bar like place by the London Eye. It made for a great end to the evening.
After we had explored we decided to call it quits. The day we had travelled was the day of the Tube Strike and getting home was proving to be a bit of task. Thankfully the group I was with knew London pretty well and I was able to follow them like a lost lamb on to some buses followed by an Overground trip back to Stratford One. It wasn't exactly 24 hours but it felt like it when hitting the hay at 2am.
I won't be forgetting this day anytime soon.
The final day. Another early start but enough time to catch some rest after our previous mental day. We regrouped atop Stratford One, ate breakfast and then split up back into our teams to put together a presentation.
Did I forget to mention this was a competition with the winning group all getting Ipad Mini's? Maybe that's because I'm bitter... It must have been a close call because all three groups had amazing trips but in the end it was Team Bueller who took home the prizes. And do you know what, I don't mind because they all deserved it and at the end of the day who needs an Ipad anyway...
Following the winners announcement we all had to be quickly shipped off into taxi's in order to get through London and make our trains home in time. God damn you Tube Strikes! (Not really.)
It was an amazing four days and I met some truly awesome people. I cannot thank Unite Students and STEAK enough for inviting me to be a part of this experience! I could gush and gush more about everybody but why not instead find out why everybody was so great for yourself! Below is a list of all the students involved and their wonderful blogs/vlogs. Check 'em out!
I hope you enjoyed this post. I did edit together a video of the trip and am currently working on getting some music made for it so I can post it on here soon! As soon as it is ready you guys will be able to see it.
Being around all these awesome bloggers did inspire me to maybe mix things up a bit on this blog, I will still keep everything film related but maybe broaden the type of posts I make for it. This post itself is a bit different to usual so if you liked it let me know in the comments below!
Thanks for reading!