Usually I do a review of the year near the end of December, that has my top 10 films and top 5 TV shows. This year I have decided to do it differently because there has been a lot of good TV I wanted to talk about! So my top 10 films will come later this month, as there are still a few films left to come out. Here are my top 10 shows of 2014:
10. Boardwalk Empire Season 5
Boardwalk Empire
has been one of the best shows on TV for the last 5 years. I started watching it from day one and have not been disappointed since. It's had ups and downs every season but thankfully the final season was overall very good. I do feel the finale lacked slightly and cast a shadow over the season but it will still go down as one of the best crime shows ever to be made.
9. Arrow Season 3
There have been a lot of comic book TV shows this year but
Arrow
still tops the lot of them. After a stellar second season, the show proved that it was more than just good looks and decent action. Although I don't believe the third season has started as strong as the second it is still pulling its punches and keeping me entertained week after week. I've grown to love all the characters and I can't wait to see what's in store for the rest of the season, especially after it's insane mid-season finale!
8. The Strain Season 1
For me
The Strain
was the biggest surprise of this list. I never intended on watching this show but one night I sat down and started it. I was not disappointed. The cast is great and the story is gripping. These vampires are real ones and proper scary! It has been a great first season and I cannot wait to see what the show has got in store for it's second.
7. True Detective Season 1
I was really looking forward to
True Detective
and although it was an incredible piece of drama, it did take a few episodes for me to get into. I may not have loved it as much as some critics claimed too but overall it was an amazing philosophical story. That tracking shot at the end of episode 4 (I think) was also one of the greatest pieces of camera work I have ever seen! It will be interesting to see what the writer does for a follow up.
6. The Leftovers Season 1
The Leftovers
has seemed to become one of those shows that you either love of hate. I binge watched it over a weekend and I loved it! I wasn't one hundred percent sure what the show was about but was really surprised and happy to see them jump ahead after such a big supernatural event and look at how the world was affected by it. It was a brilliantly made and a very good looking TV show, I cannot wait to see the story evolve.
5. Homeland Season 4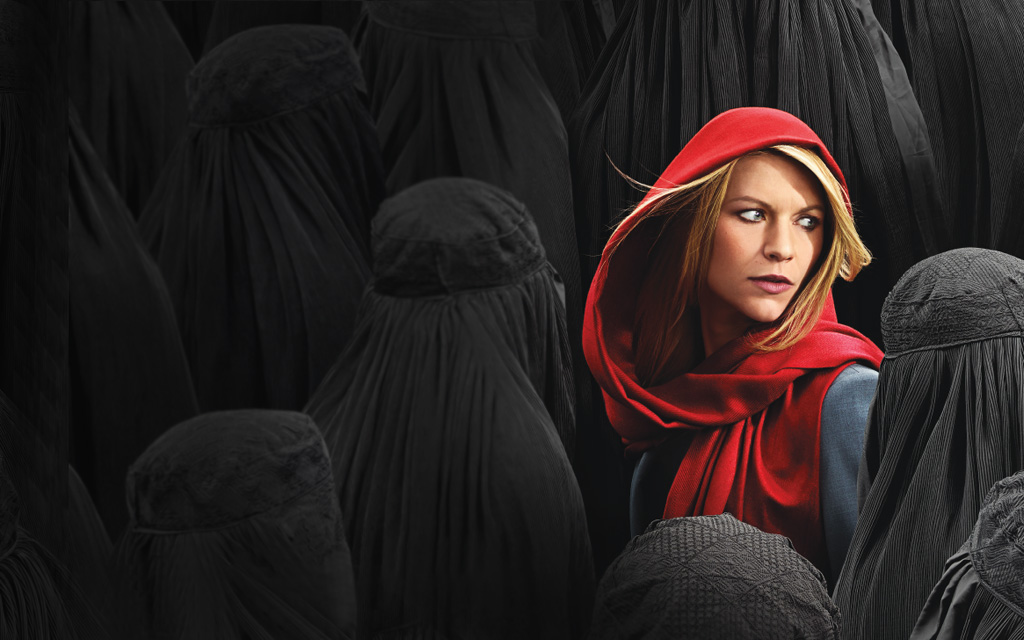 I've been watching
Homeland
since day one but never loved it as much as other audience members have, in fact I have almost quit watching it a few times. This season however has really surprised me because I have absolutely loved it! They have done a complete revamp of the show and it now moves at faster pace with big exciting things happening every episode. It feels to me more like a TV version of the
Bourne
films. Carrie still isn't a very likable character but there has not been a TV show this year that has had me quite as gripped.
4. Orange Is The New Black Season 2
I loved the first season of
Orange Is The New Black
and was really looking forward to the second one. Thankfully it did not disappoint and in fact I would say it improved on the first one! I actually like Piper now and there were characters from season one that disliked and now like and characters I liked and now hate. There has been some great writing on the show and some great moments which have been very powerful. Netflix is proving to be one of the best providers of original television, who would have guessed? Bring on season three!
3. House Of Cards Season 2
Yet again another Netflix TV show that improved on it's first season and provided some of the best television this year. Kevin Spacey and Robin Wright are incredible in their roles and every season the dynamics have changed and I can't wait knowing that season three is going to be even bigger and better than the last. The final moment of the season had me cheering at the TV for more. Such an awesome show!
2. Fargo Season 1
I made sure to watch the film just before starting the show, after doing so I loved how much the series captured the spirit of the original. I think in the end that the show may have even been better than the brilliant film. Martin Freeman showed that he was a very capable actor and the show even put Billy Bob Thornton back on the radar. Such a great and gripping show which had me obsessed from episode one.
1. Game Of Thrones Season 4
After the departure of
Breaking Bad
last year it was only obvious that
Game Of Thrones
was going to take it's place as the best show on TV. The world and the characters are so diverse and complex that every episode delivered with a big bang or an important piece of information that changed the dynamic of the war for the Iron Throne. I think the show has really found its legs now and is carrying on with some of the best writing, acting and cinematography not only in the world of TV but in the world of film as well. TV doesn't get better than this! Expect to see this show in the top spot of my list next year as well (I hope!).
Well that concludes my top ten shows of this year. I want to add that shows such as Halt And Catch Fire and The Newsroom were also very close into making it on the list.
See you soon for my top ten films of the year.

What were your favourite shows of 2014? Let me know in the comments below.
Thanks for reading!