Bare with me now, this is a big one. Loads of great stuff came out of Comic Con last night and I am going to try give you my thoughts on the biggest reveals.

So lets start with the most surprising trailer of the night, Justice League.



Well I wasn't expecting that and even more so, I wasn't expecting to like it so much. That trailer is a great little glimpse at the film and contains more jokes than the whole of Batman V Superman combined. Not that jokes make a good film but it just lightens the tone and allows the audience to enjoy themselves a bit more. I'm sure DC haven't Marvel-ed their film and they don't need to either, as long as the story is good and the audience enjoy themselves then you'll have a hit on your hands. I'm not saying I'd rush out to see this film with Snyder at the helm but I'll at least wait and see what audiences think before deciding to go see it myself. That Aquaman imagery looks sweeeeet!

Next lets look at the second trailer for Doctor Strange.



Without giving too much away, Doctor Strange is showing that it's going to be an absolutely visual delight to watch at the cinema. I'm hoping that it will have the same effect that Guardians of the Galaxy had on audiences who went in with little knowledge of the characters and came out just enjoying the heck out of a different and fun superhero film. I really hope this film is as good as it looks.

Alright, time for the Wonder Woman trailer.


I love the concept for this Wonder Woman film, I think it's going to be a great origin story for her character and looks to boast some very cool looking action. The superhero film genre has really been lacking in female characters and I can't wait to see that change in the form of Wonder Woman which really looks set to kick some ass in 2017.

Now back to the wizarding world with Fantastic Beasts and Where to Find Them.


In the crowded world of superhero films, there is something very refreshing about this film. With J.K Rowling on writing duties then surely this film can't be bad, can it? It look cool and when that music kicks in I got some serious chills. I really hope this is good and not just cash in on the
Harry Potter
franchise.
Another fantastic beast is glimpsed in the
Kong: Skull Island
trailer!
Wow are we really going to be getting some beautiful looking films next year. The film also boasts a very impressive cast, so surely this is a easy win for the studio? I hope so, I love a big monster movie and I can't wait to see a giant King Kong on the big screen again just before he goes up against the one true king of monsters, Godzilla.
Back to superheroes but something a little more light hearted with
The Lego Batman Movie
.
I absolutely loved
The Lego Movie
and this definitely feels like it's going to follow in the same vein. It's going to be a lot of stupid fun and I cannot wait to see what silly laughs it will bring.
Now away from trailers and onto some casting news, Brie Larson has been officially cast as Captain Marvel in the MCU. She is an amazing talent and a perfect choice for Carol Danvers. Marvel have done it again.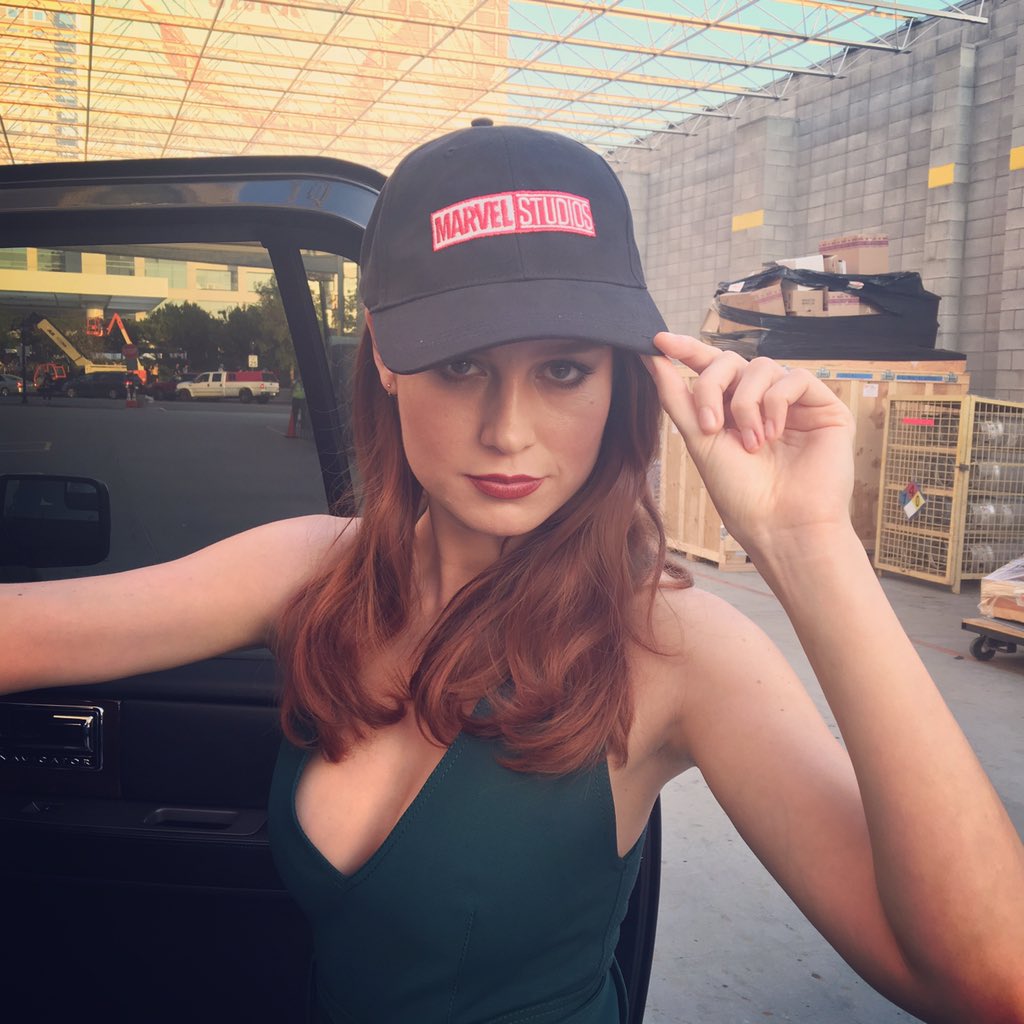 Now there is a lot more news to go over but I think you have enough here to chew on, I will try get some of my final thoughts on the other big stuff out of SDCC online in the next couple days! So keep checking back.
Thanks for reading!