It's coming to the end of the year which means it's time for top ten lists. Lets start with my favourite TV shows of the year, where this time round
Game of Thrones
is not number one, read on to find out what is...
10. Jessica Jones
(Season 1)
The second of Netflix's Marvel TV shows to come out this year and once again proving that Marvel has some of the most interesting roster of characters at their disposal. Many people had not heard of Jessica Jones, unless they had read the brilliant Alias comic book series by Brian Michael Bendis, the show has now changed this and have made yet another unknown character a household name. The show itself stayed true to the tone and style of the comic book and did an amazing job of bringing a darker side of the Marvel universe to the big screen. The big bad played by David Tennant absolutely stole the show and had you yearning for him in every scene. There were parts of the show that I felt went over the top nearer the end but it still held its own over the Marvel films we saw this year.
9. Agents of S.H.I.E.L.D.
(Season 2/3)
When this show first aired I never thought it would get as good as it has gotten right now. Season 2 showed a dramatic improvement over its last season and then the third went and blew the lid off with every episode we have seen so far being damn near perfect. Now that we love and know the characters it is a lot easier to get emotionally invested and the show has played on this aspect a lot this season. We have had shocking twists, turns and revelations which I hope continue into the next half. Marvel have turned this piece of coal into a diamond and I can't wait to see more!
8. Togetherness
(Season 1)
I absolutely love the Duplass brothers films and was very excited to hear they were making a show with HBO. They did not disappoint. Like their films they gave us a show full of very real characters embarking on some very true to life problems. It featured some amazing performances and a bitter sweet ending that gave me the chills and has had me clambering for more ever since. Thankfully we won't have to wait too much longer as the show returns in February! If you want to read more about my love for the show and its directors take a look at the feature I wrote about them for WOWii
here.
7. The Last Man on Earth
(Season 1/2)
I have loved Will Forte since his hilarious film
Macgruber.
I have loved directors Phil Lord and Chris Miller since their brilliant
21 Jump Street
reboot. When I heard the three were making a new and original comedy TV show together that was serialised unlike many others of its kind, I had to watch it. If you haven't seen it yet then I don't want to spoil anything for you as the show literally changes from episode to episode, It's about the last man on earth and it is really funny. Go watch it now and catch up on all the goodness!
6. Halt and Catch Fire
(Season 2)
Ever since one of the showrunners did a skype Q&A at my University I have been watching his brilliant show,
Halt and Catch Fire
. I am so glad I have been able to as well because Season 2 built newer and better things on top of its first season. The show changed its style a bit but still brought a brilliant point of view to the computing world in the 80's as well as some interesting and original characters to the small screen. The show also features some amazing actors that you will definitely be seeing a lot more of in the future if their performances in this show are anything to go by.
5. Bloodline
(Season 1)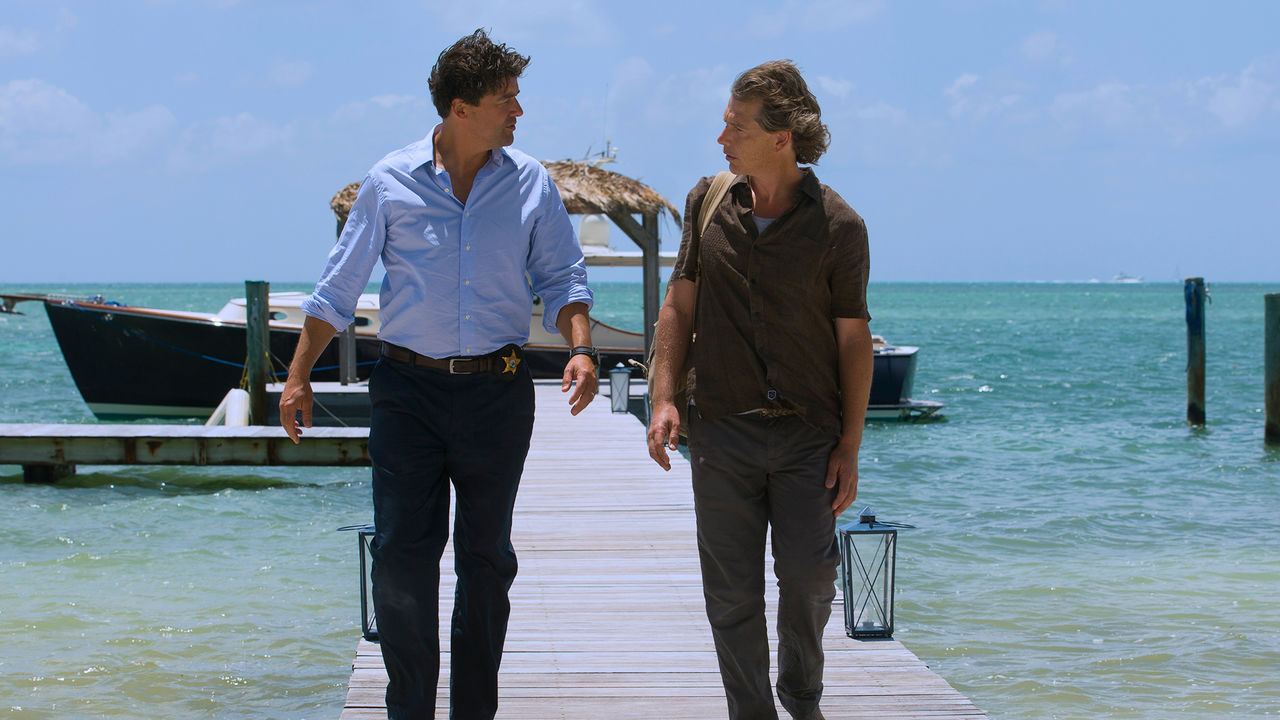 Netflix are quickly becoming a TV show powerhouse and
Bloodline
is no exception in their original show line up. I came to this one later than most but was completely blown away by the incredible cinematography and superb performances, particularly from one of my new favourite actors Ben Mendelsohn. The story plays like a storm, slowly brewing and drawing ever nearer to its explosive climax. It will be interesting to see where they go next with these characters as this season felt like its own self contained thing. I for one won't mind returning to see where this troublesome family goes next.
4. House of Cards
(Season 3)
This is the season of
House of Cards
we have been waiting for. Francis Underwood is now President, lets see what he can do. The show packs a punch with its twists and turns, it features a brilliant and scarily realistic social commentary on our relations with Russia, but the most powerful storyline here is the underlying tension of the presidents relationship with his first lady, played by the true star of the show, Robin Wright. It took me a weekend to finish and I have been dying for more ever since.
3. Game of Thrones
(Season 5)
Just because
Game of Thrones
isn't number one this year doesn't mean that the show is failing. In fact it created a brilliant season that stands up to its name but didn't quite peak what had gone before. It was an interesting season for book readers like myself because we were finally going past certain points in the book and some storylines were being completely changed. I for one am happy with the changes and know that not everything from books is easily adaptable for TV. The next season will be the big test for the show as we finally go into the dark and book readers and non-book readers will have no idea what will be coming next...
2. Transparent
(Season 2)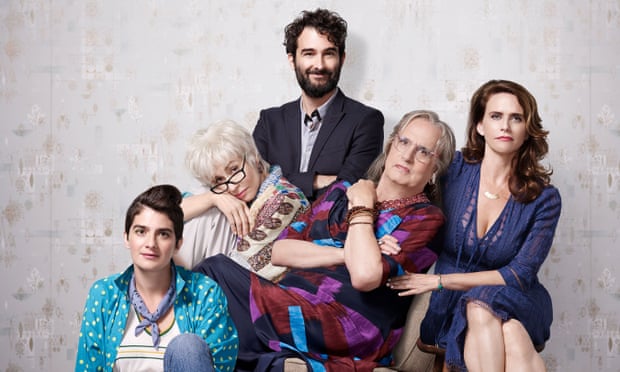 At the start of this year I finally got around to watching the critically acclaimed first season of the show
Transparent
. I was blown away by it, not only is it brilliant looking and extremely well performed, it also pushes the boundaries on topics we have rarely seen addressed on TV before. I like that it never strives to be likeable or happy or play into audiences expectations, if anything it's truly quite a sad show about people trying to discover themselves. Season 2 pushes this further and even though it has only just come out, as soon as I finished it, it went straight to number two on the list. This is the kind of material I would love to write one day, oh and it has Jay Duplass in it, did I mention I love the Duplass brothers?
1. Daredevil
(Season 1)
The first of Netflix's Marvel TV shows to debut and it debuted with an absolute bang. It stayed close to its source material but also allowed itself to be its own thing. The cast were perfectly chosen and embodied the characters like none had before, It was the start of a darker side to the Marvel universe and also allowed for more realistic and grounded story telling in a world of Avengers and alien invasions.
Daredevil
defied all expectations and to me was the best thing Marvel Studios has made so far. Charlie Cox's Matt Murdock/Daredevil and Vincent D'Onofrio's Kingpin stood out among the amazing action, cinematography and story telling. A true masterpiece of a TV show that I haven't stopped thinking about since I finished it. If you haven't seen this yet then go watch it now because if you don't you are truly missing out. Its also the only show that had me so excited I wrote a review on it, which you can read
here.
Honourable mention goes towards The Flash whose final few episodes of Season 1 had me crying like a baby. I was sad to see it go unnoticed in the list so I had to give it some kind of shout out. I also want to mention that I have yet to see the second seasons of Fargo and The Leftovers both of which I loved last year and I hope I will again, I will catch up on them soon! And one last thing, a show which has just started on SyFy called The Expanse,based on the books of a same name which I have read, is shaping up to be all kinds of awesome, so go give it a watch!
Do you agree with my list? What were your favourite shows of 2015? Let me know in the comments below.
Thanks for reading!