Another day and a load more cool stuff coming out of San Diego Comic Con. This post features awesomeness from
Interstellar
,
Avenger: Age of Ultron
,
Game of Thrones
and
The Walking Dead.
Mathew Mchonuaghey and Christoper Nolan both made suprise appearnaces last night at SDCC, promoting their new film
Interstellar
. A trailer was shown but unfortunately it won't be online for a few weeks yet. Reports were all posotive though and I thought I would share a few interesting tidbits from
screenrant.com
who were at the panel:
-Nolan wants to create a realistic viewpoint from inside of a space craft to outer soace.
-The Movie is important noe because Nolan says we're at the "cusp" of space exploration.
-2001: A Space Odyssey is the Interstellar's inspiration - Nolan wants his film to be equally as ambitious.
- He joked about not listing everything that's influenced Interstellar to avoid people knowing what he's copying from.
-Nolan says the story is really about what it means to be human and our role in the universe.
Alright, alright, alright...
More posters have been released for
Avengers: Age of Ultron
and soon enough we'll get the full image that they'll make up. The two latest feature Quicksilver, Hawkeye and more importanty, our first look at The Vision! I've also included a new still from the film which features Black Widow riding a Harley Davidson whilst sporting Captain America's shield.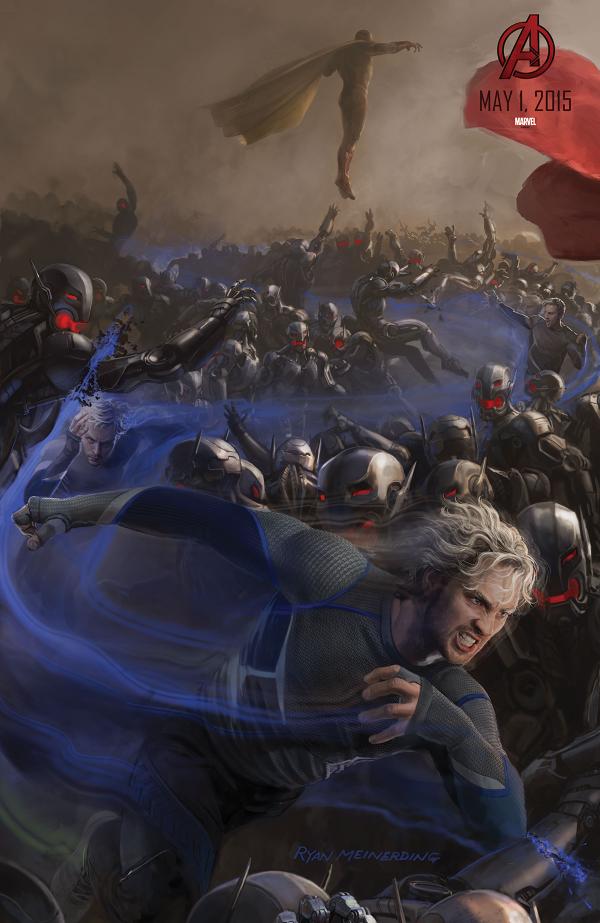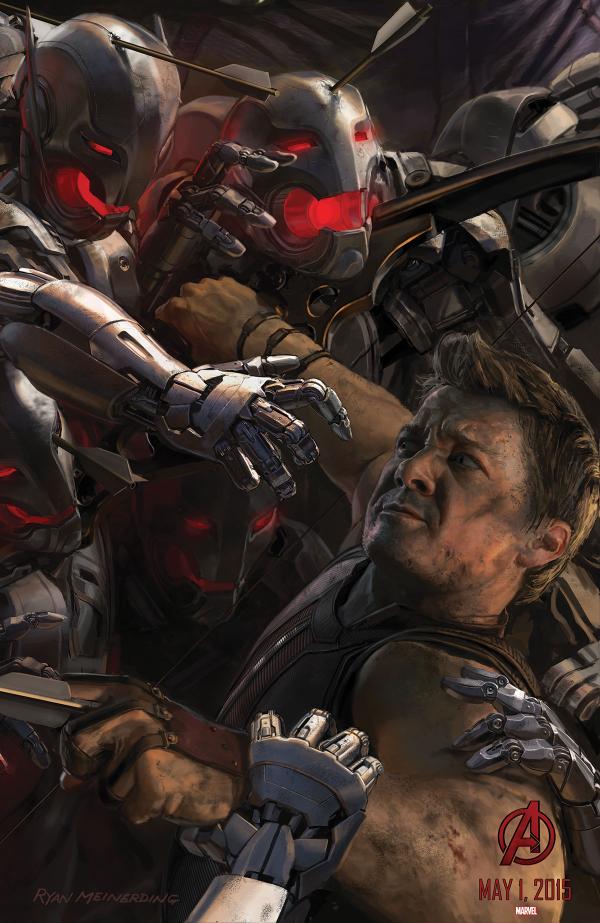 Very, very cool. Joss Whedon has also been talking up the film and said in an interview said that there will be 'four prominent female roles' in it. So far we know Black Widow, Scarlet Witch and Maria Hill will feature in the sequel but who could the fourth be? Ms Marvel maybe? Who knows, all could be revealed in the next couple days.
In Game of Thrones new, several new cast member have been added to the show, including Jonathon Pryce who will be playing the High Sparrow in season 5. Take a look at the video below where the new cast reveal themselves.
The Walking Dead have released a trailer season 5 of their show. I am starting to get a little tired of this show but the new trailer looks promising and seems to take whats left of the group in a new direction. Take a look below:
That's it for today. Check back later for more news!
Thanks for reading!