Finally the review of one of the most anticipated superhero movies of all time, The Avengers or Avengers Assemble if you are from the UK like me. We luckily got to see the film before those living in the U.S.A and we got an extra word! Though unfortunately they get an extra post credits scene, but don't worry I won't go into detail about that, as this review is spoiler free!
So after a long weekend at Sundance London and a frustratingly delayed train journey back, I finally got to see the film I have been waiting years for! Never have I been so excited for a film! But was it going to live up to my expectations? Thank you lord it did! I have never had so much fun at the cinema before and I doubt I will ever again!
The film follows a group of superheroes; Iron Man, Thor, Captain America and The Hulk who are assembled by head honcho of S.H.I.E.L.D, Nick Fury. He has no superpowers apart from being Samuel L Jackson! Other members of the group who are not 'super' but rather kick ass include Black Widow, Hawkeye, Maria Hill and the incredible Agent 'Phil' Coulson. The team are assembled as The Avengers and together they must face an army brought to Earth by the god of mischief, Loki.
For those who believed that Mark Ruffalo would not make a good Hulk you are so wrong! Although Edward Norton was brilliant, Ruffalo just completely blows him out of the park! He is also the first actor to play the Hulk via motion capture. Unlike previous representations of the gamma monster, this Bruce Banner is not as tortured by the man inside but has learnt to keep him away for as long as possible. How you ask? Well you will have to watch the film! Robert Downey Jr once gain captures Tony Stark perfectly but does not steal the show. The Hulk does that, he provides moments of great action and humour.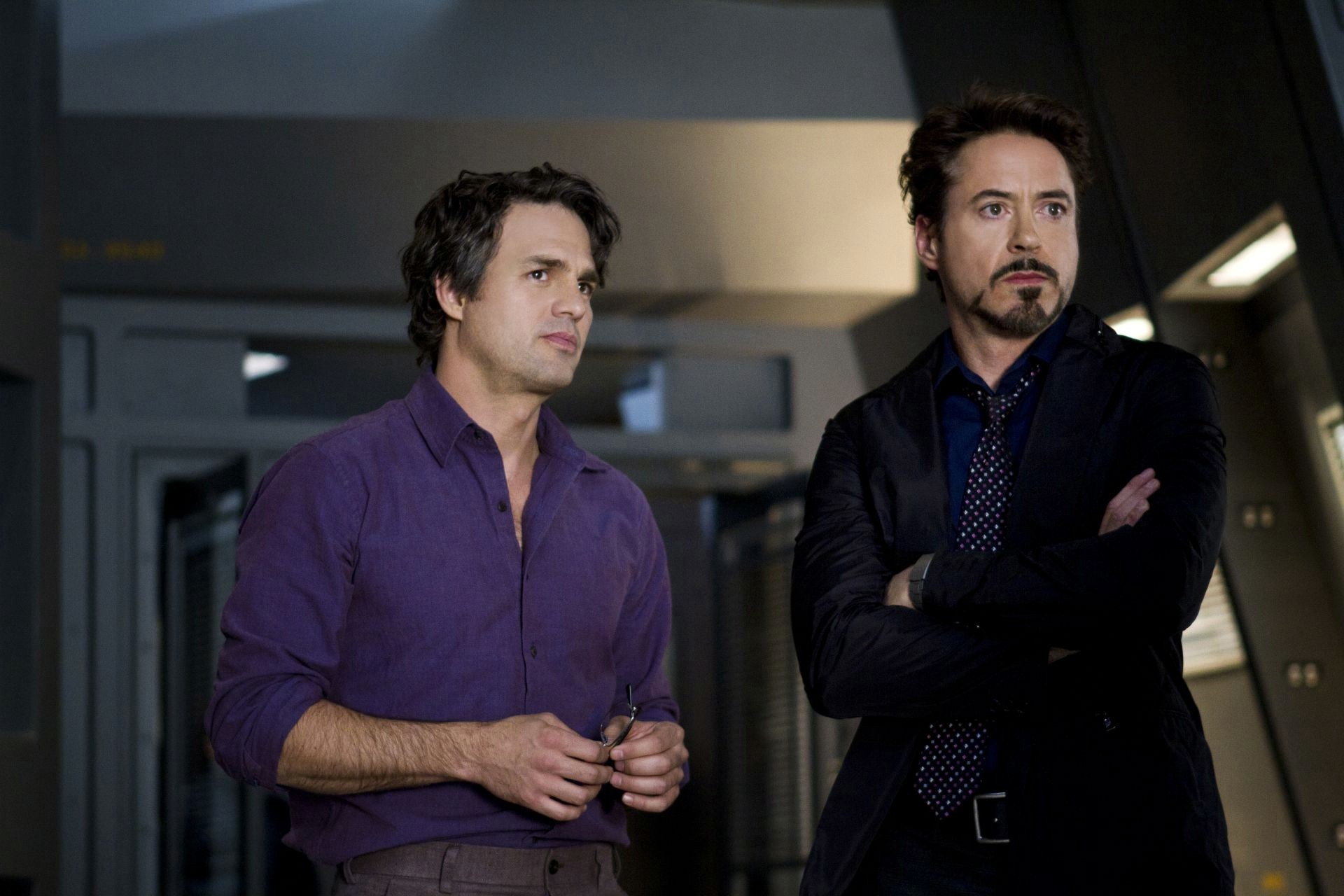 In fact the whole film does that! Joss Whedon really has created a film that contains everything we love from previous Marvel movies and amps it up a notch! His direction and writing is spot on and the film visually looks beautiful. Not just the special effects but cinematography also! The best bits about the film are the conflicting relationships between The Avengers, don't worry they all fight each other at least once, Hulk vs Thor being a highlight. But the two characters that don't fight are Tony Stark and Bruce Banner. Their relationship is brilliant, being two geniuses they instantly connect and the constant push from Stark to try and get Banner angry is brilliant! I would be happy if the next Marvel project was a Iron Man & Hulk movie!
Another thing that makes this movie great is that Captain America is actually quite cool. Although he does need to back down a bit and stop being so over confident when he wants to fight Iron Man, a fight he will so obviously lose. No Cap, just no. But apart from that, Captain America feels like a superhero who isn't just a do good whining soldier. There is a very cool moment where he knocks a grenade back to his enemy using his bare hands. Thank you once again Joss Whedon for making the Captain America we all want to see. Thor is pretty awesome also, but he already was pretty cool. And like in Thor he gets to say some pretty amusing lines.
My down point of the film is that the phrase 'Avengers Assemble!' is not used and neither is 'I say thee nay!' used by Thor. These little things would have made me nerd out even more but never mind. Apart from that The Avengers is pretty much flawless as a superhero movie. Those who compare it to The Dark Knight should give up. Yes they are both superhero film but they are in completely different categories when it come to style!
2012 is already so much better then last year! If you are going to see any films this Summer, this looks like the one to go to! Bring on The Amazing Spider-Man and The Dark Knight Rises! I'm giving The Avengers a rating of
5/5
.
Thanks for reading and remember to stay until the end of the credits so you can nerd out just a little bit more!