Three new(ish) films and one old one. It's another round of Quick Reviews! This time I review
Mad Max: Fury Road
,
It Follows
,
Chappie
and
Jurassic Park
. Read on and enjoy!
Mad Max: Fury Road
This film rocks! It's a visceral and physical experience from start to finish, I felt like I had spent the day at a theme park after leaving the cinema! For what is essentially a two hour car chase, it sure has a lot of heart and emotion. It's not feminist propaganda, it's a film which holds its male and female characters with care and equal standing, but yes, Charlize Theron's character, Furiosa, is the best. I absolutely loved it!
5/5
It Follows
I'm not usually a big horror film fan but I really enjoyed this film. It sets up its rules pretty early on and then just has fun with them. The film is shot in such a way, that like the main character, you are constantly on the look out for whatever it is that follows. The soundtrack was also great. I could have done with a more finalising ending. I hope this doesn't get turned into another endless franchise...
4/5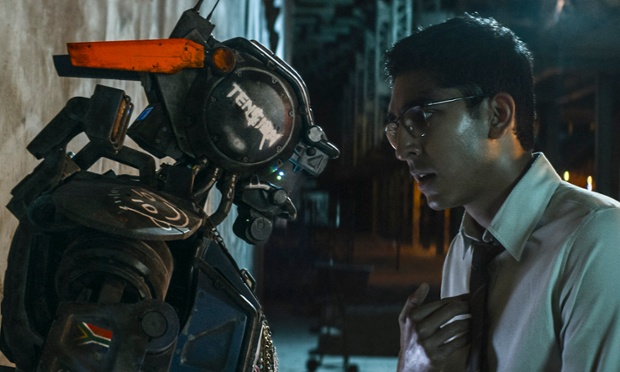 Some of this film is great, some of it is not. Everything with A.I robot Chappie is awesome, he looks, sounds and acts amazing. I liked seeing a more baby-like approach to a new found A.I technology and the influence it's different 'parents' had on him. But even with all that, you still have the weird Der Antwoord couple being there in the film, and just messing with the tone of it all. Plus the fact that they couldn't act that well didn't help. Even Hugh Jackman is pretty rubbish. For what could be a great Sci-Fi film, it's just a bit of a mess.
3/5
I went back to my childhood and binged the Jurassic Park trilogy in time for Jurassic World. For now I'm just talking about the first film. It is the ultimate family film, with enough thrills, scares and dinosaurs to make anyone happy. They just don't make films like this anymore, it has so much heart, excitement and adventure. And it's pretty scary still! There haven't been enough films with dinosaurs in them recently. And it is incredible just how well the special effects hold up today!
5/5
Let me know in the comments what you thought of the films I have reviewed, or even give me some quick reviews of your own!
Thanks for reading!